We can provide complementary assistance with your project planning.
Contact Us:
(805) 781-3585
Testing Services
Landfill Gas
The Environmental Air Testing Specialists
...Innovation ... Quality ... Service
Environmental Analytical Service (EAS) has been providing environmental air testing services since 1985. We offer a comprehensive array of analytical services that cover the needs of Indoor Air Quality and Environmental Air Quality Specialitsts. EAS was founded by Dr. Steven Hoyt and specializes in the measurement of low level organic compounds in air including volatile organic compounds, mold volatile organic compounds, formaldehyde, pesticides, and odor causing compounds such as reduced sulfur compounds. EAS is accredited by the National Environmental Laboratory Accredidation Program for air testing services.
Air sampling can be complicated because there are a variety of approaches and equipment used to collect the samples. Volatile organic compounds (VOC's) are best collected in passivated canisters where the sample can be collected by simply opening the canister valve and letting the canister fill. VOC's can also be collected on a variety of different sorbent tubes, but this requires calibrated pumps and sample collection times of several hours. Reactive compounds such as formaldehyde require special sample collection tubes. The expert staff at EAS can assist you in selecting and using the proper sample collection media for your project.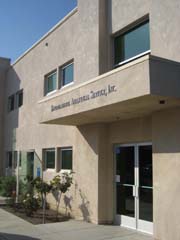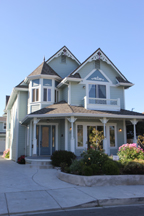 NELAP Accredited